Online Databases
All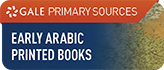 Search the full-text of early printed books in Arabic script from the British Library; includes English translations.
Printed Books from the British Library The first full-text digital library of its kind, wi ...
Explore this database of encyclopedias and reference sources within the Gale eBooks platform. For multidisciplinary research.
Enjoy unlimited access to top reference eBooks.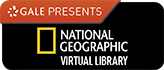 Browse this cross-searchable platform for research insight from journalism's most trusted name in exploration and discovery.
A complete, cross-searchable archive of National Geographic magazine, books, videos, and more.