Primary Sources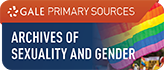 Research a robust and significant collection of primary sources for the historical study of sex, sexuality, and gender.
LGBTQ History and Culture Since 1940 covers topics including LGBTQ activism and the HIV/AIDS crisis.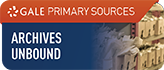 Gain access to rare primary source documents with these topically focused digital collections. Supports academic research.
Subject-specific collections support multidisciplinary research and targeted needs.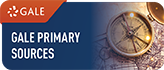 A groundbreaking environment integrates digital collections for innovative research.