Primary Sources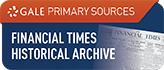 The Financial Times Historical Archive is the complete searchable facsimile run of the world's most authoritative daily business newspaper. Every article and advertisement ever printed in the paper since 1888 can be searched and browsed. This is an essential, comprehensive and unbiased research tool for everyone studying public affairs, and economic and financial history of the last 120 years.
Full coverage of the influential periodical supports scholarly research.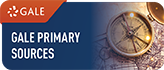 Gale Primary Sources is an integrated research environment that allows users to search across all of their Gale primary source collections. Gale Primary Sources takes users beyond a simple search and retrieve workflow, allowing them to analyze content using frequency and term-relationship tools. Through intuitive subject-indexing users will discover new material even in the most familiar of content sets.
A groundbreaking environment integrates digital collections for innovative research.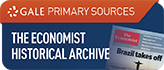 The Economist Historical Archive ('EHA') is the fully searchable facsimile edition of The Economist, the weekly paper which is essential reading for anyone engaged in politics, current affairs and all aspects of business and trade worldwide. Containing every issue since its launch in 1843, EHA offers full-colour images, multiple search indexes, topic and area supplements and surveys. It is an unrivalled multidisciplinary primary source for researching and teaching the 19th and 20th centuries.
Full-text content with search indexes, topic and area supplements, and surveys.