Primary Sources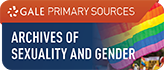 The Archives of Sexuality & Gender program provides a robust and significant collection of primary sources for the historical study of sex, sexuality, and gender. With material dating back to the sixteenth century, researchers and scholars can examine how sexual norms have changed over time, health and hygiene, the development of sex education, the rise of sexology, changing gender roles, LGBTQ culture, social movements and activism, erotica, and many other interesting topical areas.
LGBTQ History and Culture Since 1940 covers topics including LGBTQ activism and the HIV/AIDS crisis.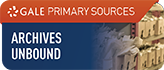 Archives Unbound addresses students and scholars' pressing need to see primary, unpublished archival documents. There is no better way to study the past than through consultation of primary source documents. Archives Unbound presents topically-focused digital collections of historical documents that support the research and study needs of scholars and students at the college and university level.
Subject-specific collections support multidisciplinary research and targeted needs.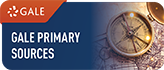 Gale Primary Sources is an integrated research environment that allows users to search across all of their Gale primary source collections. Gale Primary Sources takes users beyond a simple search and retrieve workflow, allowing them to analyze content using frequency and term-relationship tools. Through intuitive subject-indexing users will discover new material even in the most familiar of content sets.
A groundbreaking environment integrates digital collections for innovative research.