Primary Sources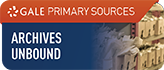 Archives Unbound addresses students and scholars' pressing need to see primary, unpublished archival documents. There is no better way to study the past than through consultation of primary source documents. Archives Unbound presents topically-focused digital collections of historical documents that support the research and study needs of scholars and students at the college and university level.
Subject-specific collections support multidisciplinary research and targeted needs.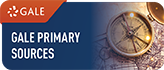 A groundbreaking environment integrates digital collections for innovative research.